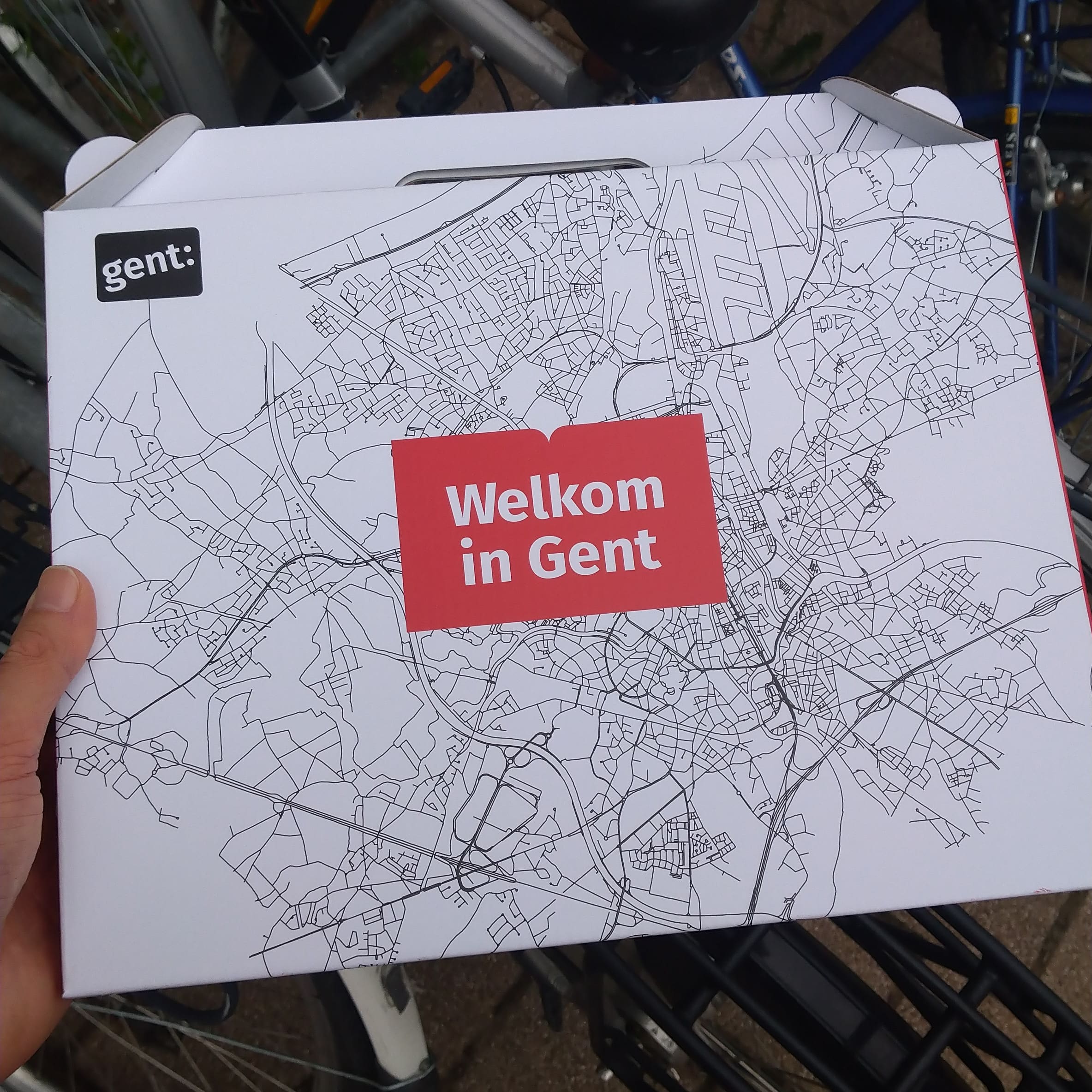 Last month I moved from Merelbeke to Ghent. I registered my new address on the government website, and last week I was invited to update my eID with my new address.
I made an appointment with one of the administrative centers of the city. The entire process took less than 5 minutes, and at the end I got a welcome gift: a box with a lot of information about the city services.
It's been a while since I last did an unboxing video. The audio is in Dutch, maybe if I'm not too lazy (and only if people ask for it in the comments) I'll provide subtitles.